Facial
In addition to being a luxuriously relaxing experience, professional skincare is also a gentle and effective detoxifying treatment. Your skin is your body's largest organ of elimination, and acts as a protective barrier against environmental toxins and the elements. Taking care of your skin benefits not just your appearance, but your overall health. Begin your service with a foot bath and during your service enjoy an arm, foot, and scalp massage. Enjoy products by Aveda, Juice Beauty, and doTERRA during each facial to renew your skin to its healthy and natural glow. Signature facial includes a skin analysis and extraction if necessary.

Services Offered:
Mini Facial

Signature Facial

Rejuvenating Back Treatment

AromaTouch Technique

Mini Facial and AromaTouch

Signature Facial and AromaTouch

Rejuvenating Face and Back Treatment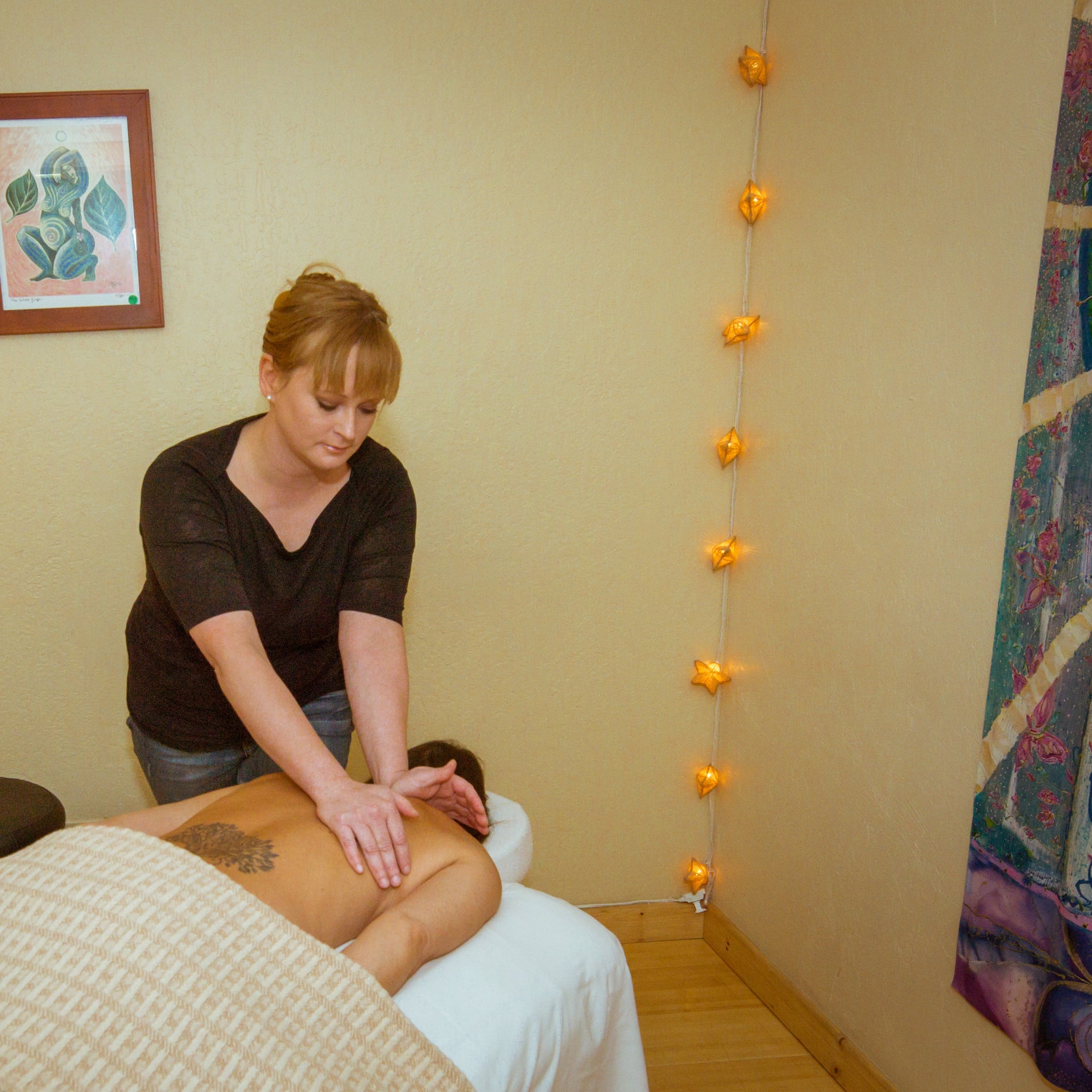 massage
Here at Ocean Yoga, we believe that self-care is essential to maintaining a healthy, well-balanced life.We strive to provide you with a team of well trained and versatile massage therapists certified and trained in the latest modalities. We offer a wide range of treatment options including Swedish, Sports Massage, Deep Tissue,Hot Stone, Prenatal, and more.
Our intention is to provide the community with the opportunity to receive massage as part of their on-going health and wellness routine.
We offer massage treatments 7 days a week at an affordable rate, with our membership program designed to allow clients to receive massage treatments on a regular basis.

Some of the potential benefits of regular massage therapy include:
Relaxation - Pain Relief - Stress reduction
Improved circulation - Increased energy
Improved mobility - Nurturing to the mind and body
give a gift
Gift Certificates for someone you love. Buy a massage, class pack or just give someone the cash on their account.